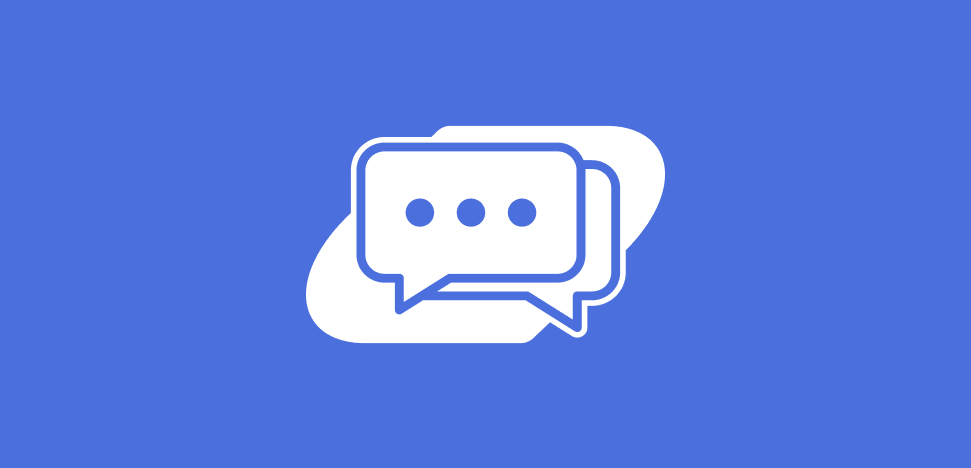 In this age of technology, sending paper newsletters home with students is a defunct practice.
To keep up with modern times, today's school systems are adopting digital solutions to connect teachers, students, and families. In particular, text messaging has become a popular medium. Unfortunately, SMS texting is not designed to address the dynamic needs of a socially and economically diverse school community. School and district leaders need a reliable and secure messaging system that supports student learning and family engagement around the clock. 
New Challenges for Effective Communication
The pandemic and America's changing social landscape have created multiple challenges for school communities. COVID-19-related issues have impacted schedules and expectations for teachers and families alike. In other words, it is harder for families to engage with schools and feel connected. From mobility to language and literacy to logistics, families, and districts face communication hurdles in their path. Changes in contact information can lead to delayed or lost messages, which, in turn, can impede a student's progress.
These communication challenges demand rethinking in order to meet the varied requirements of today's school districts. Is texting robust enough to handle equity issues related to access, diversity, language, and literacy? Does texting support security and privacy expectations? Is it designed to foster guardian-teacher dialogue, build relationships and create an inclusive community? The answer to all of these is a resounding no.
Risks of SMS texting in school communications
While SMS messaging is popular because it is considered easy and common, there are several challenges and risks for both educators and families that off-set the perceived convenience including:
Connectivity:
SMS connects you to a mobile number, not an authenticated individual, so you cannot be sure who is or is not connected. 
If a guardian changes their mobile number, they are no longer connected to your school.
User experience:
School messages mix in with a community member's personal text threads, making it difficult for them to locate the text thread.
Messages lack graphics and rich formatting.
If a family goes off a cell plan, they lose their access to school communication.
Due to character limits, longer messages may get split up and appear in a random order (or not get delivered at all), resulting in confusion.
You have no record of read (versus unread) receipts.
Guardians may incur fees for receiving and sending texts.
Security:
Personal information could go to unauthenticated users.
Messages could go to an invalid number if contact information isn't updated.
Sensitive student information may reach someone who has been reassigned the cell number (not the student's parent or guardian).
Conversations are not stored in an easily accessible server. It is time-consuming and expensive to retrieve these from a cellular carrier.
Equity:
SMS lacks support for text-to-speech translation.
An adult who faces literacy challenges or a non-English speaker may have trouble accessing the content of the messages.
Without any tracking system, message consistency, quality, and effectiveness may suffer.
In short, the risks of SMS texting in school communications pose serious challenges for districts, schools, and families. Lacking critical features, it offers a low-grade user experience. For districts and schools, it creates significant security risks that IT teams and legal experts warn against.
Protecting privacy in educational settings
In today's COVID-19 environment, the option of virtual learning may create circumstances where previously collected student information is inadvertently used in text messages. Things such as changed phone numbers could mean that sensitive information goes to the wrong person altogether. You can gain a better understanding of legal exposure by reading FERPA and Virtual Learning During COVID-19.
Considering the serious legal exposure involved in school-to-student text messages, you must also revisit your practices and take steps to implement safe policies for texting. An important resource is the Children's Online Privacy Protection Act (COPPA).
A comprehensive district-wide solution
Luckily, SMS text messages aren't the only option. Snap! Connect by Snap! Mobil is a flexible mobile/web-based solution designed to address barriers to family engagement. It connects districts, administrators, teachers, and other school staff, families, and students. The system provides two-way messaging initiated by any user (guardian, staff member, or district leader), language translation capabilities, news feeds, and tools to deliver the data you need to keep your school and district safe and connected.
The application travels with devices, not phone numbers, so your staff and families can take advantage of the text-to-speech capabilities, longer messaging formats, and other features with the assurance that their communications are secure.
Snap! Connect mitigates the identified risks of SMS texting in school communications with the following:
Connectivity:
Since the connection is to an authenticated user, you know exactly who is and is not connected.
Even if a guardian changes their phone number, they remain connected.
User experience:
All message threads from the district/school/teachers are in the Snap! Connect application. They are easy to locate and separate from personal messaging.
If a family goes off a cell plan, they can access Snap! Connect via free WiFi anywhere in their community or their child's school-issued device.
Message receipts are confirmed, so teachers know if and when a parent has read the message.
Snap! Connect is free for all school community members. There are no hidden fees.
One-way messaging (e.g., news/announcements) can include graphics, audio recordings, and embedded videos.
There are no character limits.
Security:
Snap! Connect is connected to the individual who was authenticated through the sign-up process. So, even if they change their phone number, they will still have access to Snap! Connect.
Conversations are stored in an easily accessible server for legal purposes.
Equity:
Parents/guardians can listen to messages read aloud in their preferred language and can dictate messages in that language to send to a school staff member.
User language is based on district SIS data and/or can be selected in the app.
Secure messaging for your district
District and school leaders like you recognize that schools need solutions that empower them to achieve their vision of fostering dialogue, building relationships, and creating connected, inclusive communities. In addition, safeguarding trust and security is a crucial goal to uphold.
Your school community relies on you to make wise and sustainable choices. Find out how Snap! Connect can help you mitigate the risks of SMS texting in school communications.
—–
There is no shortage of online fundraisers geared toward seemingly every fundraising need. But there's only one digital fundraising platform that is built specifically for groups and teams. Snap! Raise has already helped over 40,000 youth sports teams and educational programs achieve their fundraising goals, and that number is growing every day.
Contact us to learn more!