Add your group's logo to your Snap! Store
We want you to get the most out of your Snap! Store, and getting your group's logo added is a great place to start! Personalize your store and spirit wear with your group's logo and make your custom merch that much more custom.

For us to process your request and add your logo to your store as quickly as possible, please complete the form at the bottom of this page, keeping in mind the guidelines below.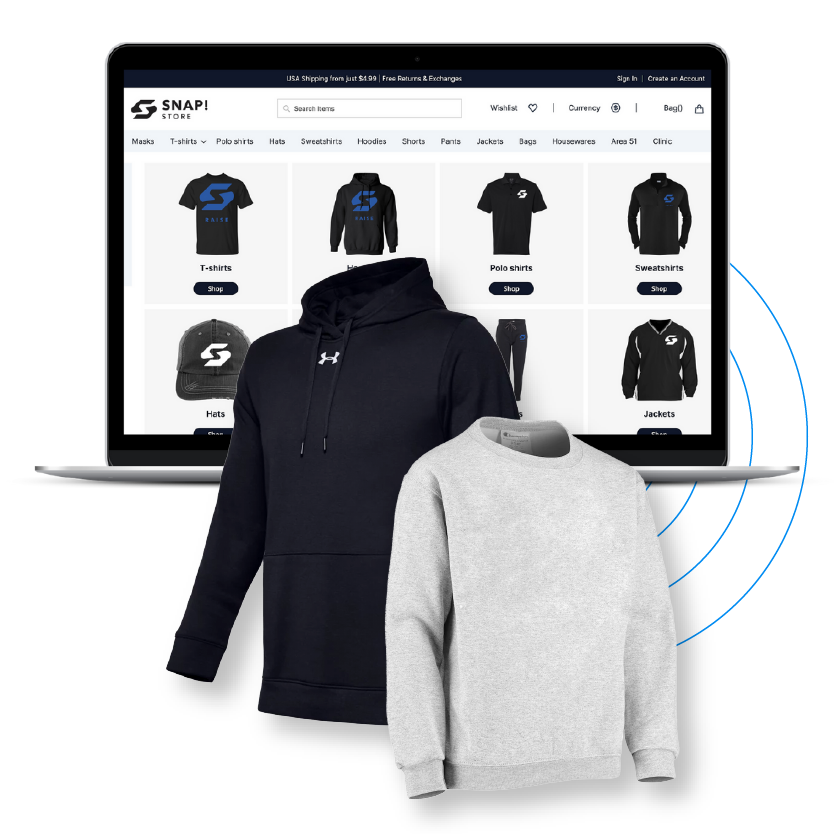 Be specific. If you would like to make minor modifications to preexisting elements in your logo, please provide specific instructions to avoid delays. The more detailed, the better.

The following modifications are accepted:
-Text removal or addition
-Removing elements
-Color changes
-Resizing


One logo only, please. We cannot combine two logos/images together, and cannot accept more than one logo per program.


Outline color may be added. Depending on the color(s) of your logo, our design team may add a contrasting outline to ensure your artwork is clearly visible on all products, for all print methods (vinyl printed, embroidery, etc.). Printed logos do not have color limitations. While we strive for color accuracy to the best of our ability, embroidered logos are limited to the thread options we have available.


We may make minor modifications. To ensure the best results, Snap! Store reserves the right to make minor modifications to your logo if it contains the following elements: Drop shadows, photographs, gradients, 3D, glitter, or metallic effects, drawings, transparent effects, textured effects, intricate details.


Turnaround time and communication. It takes approximately 10 business days from when a logo is requested to be edited, approved and uploaded to your Snap! Store. Rest assured, we are hard at work and will follow up with you if we need any additional information.