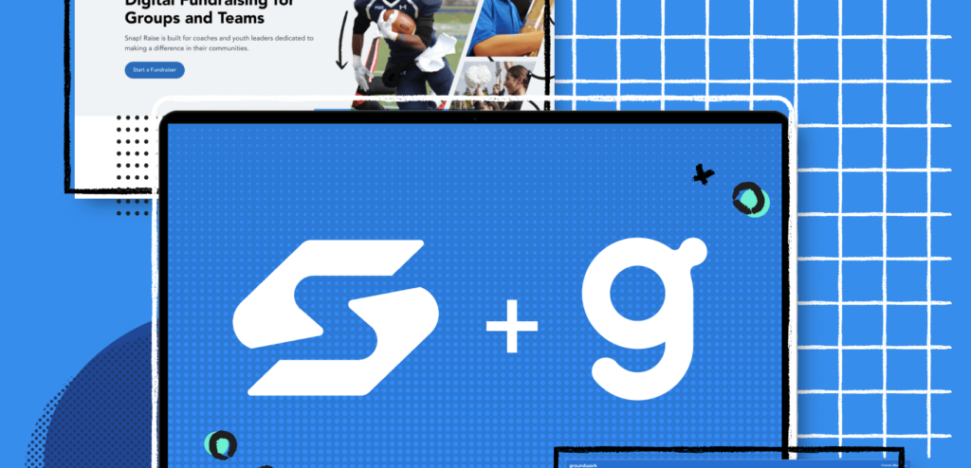 Today I'm so excited to announce that Groundwork has been acquired by Snap! Mobile, Inc. makers of Snap! Raise, the leading fundraising solution for teams, youth clubs, groups, and schools.
Over the last few months, we've been in discussions with Snap Mobile about ways we could work together. Through that process three things became evident. First, we share a common vision and desire to have a positive impact on leaders in youth sports. Second, we share a lot of customers who get tremendous value from both products. And finally, by joining forces we can accelerate how quickly we achieve our shared vision.
I could not be more excited about this next chapter together.
A Bold Future Together
The first thing I want you to know is we are just getting started. If you like what we've done so far, just wait until you see what we have in store for you. Our goal is to give you tools that you've never had before that make your lives easier and enable you to better champion kids. Snap! Mobile, Inc. just announced a $90M financing led by Elysian Park Ventures that will give us the resources to build truly transformational solutions.
The second thing I want you to know is Snap Mobile is just like Groundwork in the most important ways and has an audacious vision to impact kids' lives. Snap! Mobile is customer-obsessed, mission-driven, and led by a visionary founder. Cole Morgan, Cole began his journey on the football field as a college QB before transitioning to a fundraising product sales rep. After years of this work, he realized there had to be a better way, which led him to start Snap Raise and digitize fundraising. Because he's experienced first-hand the issues with fundraising and managing youth sports, he's committed to making a better solution for youth sports leaders.
Through this process, Cole and I have been in lockstep and I'm confident that our shared passion for innovation will push us to create a seamless product capable of enabling teams, clubs and organizations to successfully fundraise, track, manage and run wildly successful and transparent programs.
Charging Forward, Solving Key Needs
The third thing I want you to know is that our team will continue to charge forward on Groundwork. I will oversee the Groundwork product as the Vice President of Financial Technology and the incredibly passionate Groundwork team will join the Snap! team to continue to serve you. Our roadmap is still laser-focused on the things you've told us are most important to you: income budgeting, receipt tracking and more user roles. And now, we'll have more resources to get these features shipped even faster. In the long term, we'll be integrating fundraising and other tools that will make your life easier.
Lastly, I couldn't be more grateful for everyone who's made this possible: our customers, employees, investors, and everyone who believed in us. I'd like to call out our amazing team who built Groundwork from the ground up: Aaron Simkin, Haw-minn Lu, Mike Tsui, Kevin Woodley, Katie Simon, Sam Raker, Emily Chau, Anthony Ho, and Nick Bragg. Special thanks to my co-founder James Bergeron and our investors M2O Inc who supported us since the beginning. Thank you all for being a part of this journey.
Take a moment to learn more about Snap! Mobile and what the acquisition means for you.
Bill Lennon
Co-Founder & CEO, Groundwork
VP Financial Technology, Snap! Mobile, Inc.
‍
‍
—–
There is no shortage of online fundraisers geared toward seemingly every fundraising need. But there's only one digital fundraising platform that is built specifically for groups and teams. Snap! Raise has already helped over 40,000 youth sports teams and educational programs achieve their fundraising goals, and that number is growing every day.
Contact us to learn more!