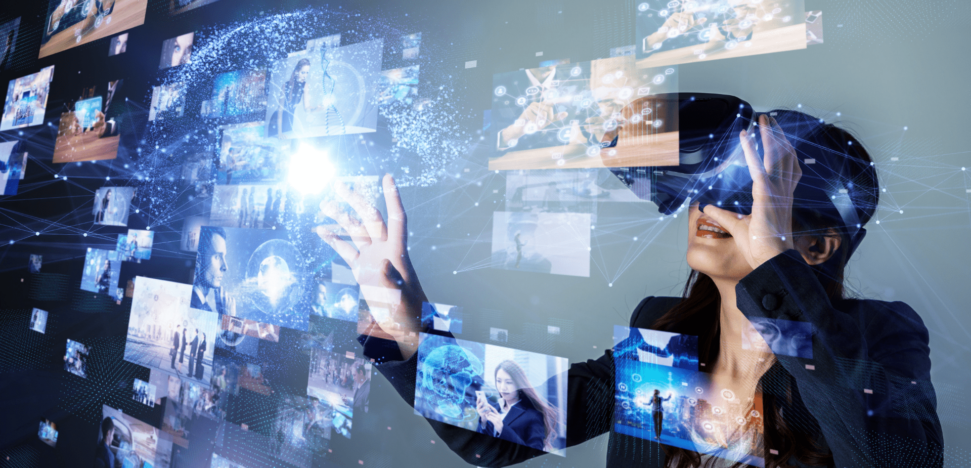 With more and more virtual fundraising tools popping up every day, choosing the right online fundraiser for your youth sports team, educational program, or extracurricular club may seem overwhelming.
Every platform caters to a different need, which has allowed everyone from entrepreneurs, to nonprofit organizations, to academic clubs and youth athletics teams, to leverage the power of the internet to achieve their fundraising goals.
Among the most popular of digital fundraising strategies is crowdfunding, which uses the Internet, usually via social media, to collect small donations from large numbers of people. This "one-to-many" approach has proven sometimes shockingly powerful; one man's viral crowdfunding campaign to make potato salad, which infamously raised over $55,000, speaks to the increasing popularity and huge potential of crowdfunding among other fundraising ideas.
With so many options, how can a youth coach, educator, booster, or parent determine which platform best caters to their program's fundraising needs? Here's a breakdown of the post popular digital fundraising websites and a discussion of which are best suited for your group fundraising.
A Closer Look at Common Virtual Fundraising Websites
GoFundMe
Some crowdfunding platforms, like GoFundMe, offer a one-size-fits-all fundraising tool that can be used to help fund causes of various kinds. GoFundMe is best suited for individual fundraising efforts, however, such as raising money to cover medical bills, an area of online fundraising where the company currently leads. It also is commonly used to cover the costs of memorials and even college tuition. Though it provides 24/7 customer service online, GoFundMe requires users to create, customize, and share their own campaign pages. GoFundMe's success depends heavily on the amount of traffic a campaign page receives via shares on social media and uses a goal amount to incentivize potential donors.
Sum Up:
GoFundMe is a versatile crowdfunding platform that can be used for a wide range of causes. However, GoFundMe was designed with the needs of individuals in mind which becomes quickly apparent to groups looking to leverage it for their collective fundraising efforts. Users are left to invest significant time and energy in outreach and driving traffic to their fundraiser page. There are other online fundraising platforms built specifically to drive the most group fundraising success especially with youth sports teams and academic clubs.
Fundly
Fundly operates similarly to GoFundMe as a fundraising website but is popular among small charities and non-profits because of its focus on peer-to-peer fundraising tools, meaning that donors are empowered to drive fundraising efforts. Habitat for Humanity, for example, recommends its volunteers use Fundly to fund their service trips to areas in need. Fundly also requires users to create and manage their own campaign pages, leaving the task of promoting the fundraisers up to the users themselves. With limited customer service, Fundly may not be the best option for those without experience in crowdfunding or fundraising in general. Fundly relies heavily on social media for most of its outreach and sharing.
Sum Up:
Fundly can be used for a wide range of individual causes but it is most popular among small charities and nonprofits. Also, because customer support is limited, Fundly might not be the best option for group fundraisers like those for educational programs unless users have experience in crowdfunding.
Kickstarter
Kickstarter strictly limits fundraisers to projects such as films, music, design and technology projects, and other creative pursuits. It requires creators to establish a "must-reach goal" to ensure they have planned their budget in advance as well as to motivate potential donors. Kickstarter's all-or-nothing structure helps creators reach their project goals, while limiting the financial risk attached to donating. Like GoFundMe and Fundly, creators must create and manage their own campaign pages detailing their project plans. Kickstarter is less dependent on social media for fundraising and instead uses the media and blogs to promote campaigns, and the Kickstarter site itself to collect donations.
Sum Up:
Kickstarter raises money for creative projects only and cannot be used to collect donations for any charity or cause. For that reason, it's not the best fit for high school sports teams or extracurricular programs.
Indiegogo
Like KickStarter, Indiegogo's website caters to fundraising for specific ideas and projects. However, it is more interested in serving entrepreneurial projects and facilitates fundraising for the latest in technological and design innovations. As opposed to Kickstarter, Indiegogo helps entrepreneurs take more business-minded steps in their design process so one day they'll be able to sell their final product. Specifically, Indiegogo offers their creators help with designing, prototyping, and manufacturing their projects all while connecting them with digital marketing services, distributers, and so on. Indiegogo campaign pages are highly customizable, so most fundraising efforts are directed through Indiegogo's website itself.
Sum Up:
Indiegogo services are tailored to helping entrepreneurs realize their ideas and develop new products, tools, or services; much like Kickstarter, it cannot be used to collect donations for any charity or cause.
Snap! Raise
Snap! Raise uses social donation technology to facilitate group-based fundraisers like those for high school sports teams, fine and performing arts programs, and other academic and extracurricular clubs. Services include custom-built campaign pages, allowing users to strategically and easily share their campaign via email and social media, and a group leader dashboard that allows leaders to track fundraiser progress and participant activity. Also, Snap! Raise is serious about improvement and delivering the best to leaders of youth — groups that fundraised in both 2019 and 2020 saw a 63% increase in total funds raised for their programs.
Sum Up:
Snap! Raise might not be able to help someone looking to pay their medical bills, create a technology startup, or prepare a batch of potato salad, but Snap! Raise is the best fundraising option design for high school and club sports teams and educational programs. With expert guidance from onboarding and technical support specialists, Snap! Raise is built to help groups of all sizes manage and execute successful fundraising campaigns. And, most importantly keep kids playing and leaders leading.
—– There is no shortage of online fundraisers geared toward seemingly every fundraising need. But there's only one digital fundraising platform that is built specifically for groups and teams. Snap! Raise has already helped over 40,000 youth sports teams and educational programs achieve their fundraising goals, and that number is growing every day.
Contact us to learn more!